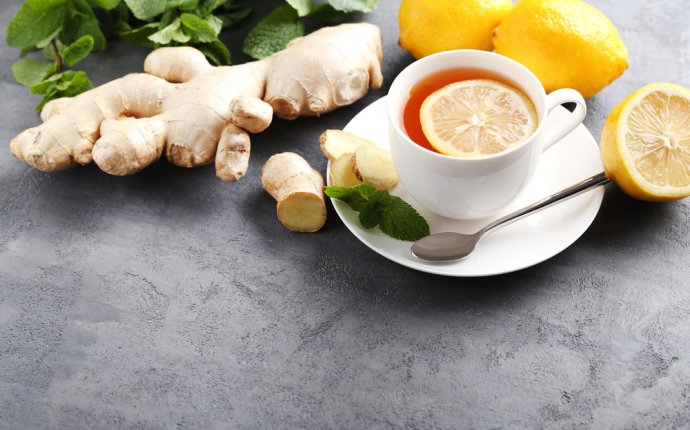 Best motivational stories for employees
Working in Sales is no easy game. Anyone in the role will tell you that they both love it, and it makes them want to pull their hair out. For the days that are more the latter than the former, we've put together a list of a handful of motivational sales stories to bring you some inspiration, along with a list of additional motivational sales articles at the end.
1. Fubu's Broke to Billionaire Success Story
You've likely heard of the brand FUBU, but it's less likely that you know the origins of the multi-billion dollar company's CEO Daymond John. Back in the 90s, he was a struggling 20-something with a dream. Today, he's parlayed his style, sales acumen, and some plain old hard work into the organization we all know. However, he wouldn't be where he is today without the help of his mother, who taught him to sew and took out a second mortgage on her home to help him get his business off the ground. He also notes that without the assistance of friends from his neighborhood, the products wouldn't have had sales people when the company first began. His big break came when he sold rapper LL Coo J, who had grown up in the same neighborhood as Daymond, on the idea of wearing one of his hats in a photo—and the rest is history.
Motivational sales lesson: It's okay to rely on the people around you for help. Be that your mentors, friends, or family. If you can't sell the people closest to you on your ideas or product, then who can you convince to buy your product? Close connections can help you network, and provide moral support if you're struggling.
2. The Incentive of Getting Fired
Before he founded Xactly Corporation in 2005 with Satish Palvai, Christopher Cabrera, worked at a different organization as SVP of operations. He thought there was a strong possibility he was first in line to fill the position when his CEO was ousted after the company's IPO. But, as fate would have it, the situation turned out very differently.
The board appointed a leader who was firmly set in his ways, and wasn't interested in the quick clip of technological advancements.
When Cabrera approached the CEO with new ideas for the company he didn't react kindly. A few weeks after their conversation, he was let go. As his resentful feelings faded, they gave way to a former colleague's inspirational words, and he found his confidence to put all of his effort into what he knew was a great idea. And that's how Xactly came to be!
Motivational Sales Lesson: This motivational story for sales can teach all of us a lot about being in sales. Looking back, Cabrera confirms that getting sacked was one of the best things that ever happened to him. He learned that disappointment can be extremely motivating, and that if you're too focused on the status quo you miss the opportunity for innovation. Let's face it: outside your comfort zone is often where you make some of your biggest personal and professional strides.
3. Fall Down 77 times, Stand up 78
Adore or detest his politics, it doesn't really matter for the point of this story. Ross Perot's biography includes an incredibly inspiring sales story. According to Sam Wyle, Perot quickly became a top employee at IBM. In fact, one year he fulfilled his annual sales quota in a mere two weeks. Yet, when he tried to pitch his ideas to supervisors he was largely ignored. This led him to leave IBM in 1962 to found Electronic Data Systems (EDS). To get the business going, he attempted to sell the products to large corporations for his data processing services. "Perot was refused seventy-seven times before he was given his first contract."
Motivational Sales Lesson: Never give up! You may have been turned down by ten prospects in one day, but that eleventh phone call could be the one that helps you score your biggest deal of the quarter. In Sales, the ability to develop tough skin and pick yourself up after losses or disappointments is critical.
4. Financial Failing to Fortune
A few years ago, Kimra Luna, 29, was as far from having it all. She was surviving on food stamps and government assistance while trying to provide for her young family. While her financial situation seemed dire, Kimra never stopped working for her dreams of owning a successful business. She tried a few businesses that while successful, weren't enough to sustain her family and give her financial freedom. However, these ventures led her to study digital marketing. In no time she was an expert in things like Facebook ads, social media branding, and live blogging.
Soon, Luna began hosting online trainings that offered marketing advice to entrepreneurs. Immediately, she started coaching business owners who wanted her help with marketing coaching. Online marketing webinars became her sole focus, and her sole source of income. According to a Yahoo! Finance article, "When she began selling her an online marketing webinar in mid-2014, she reached $10, 000 in sales the first week. By year's end, she earned over $160, 000." Today, Luna has a team, and $750, 000 in sales annually.
Motivational Sales Story Lesson: Sometimes what's standing between you and success is the picture of what you think it should look like. Kimra Luna had pictured herself at the helm of a food service business, but found success in online marketing. Stay open to new possibilities and you never know what could happen.
Source: www.xactlycorp.com