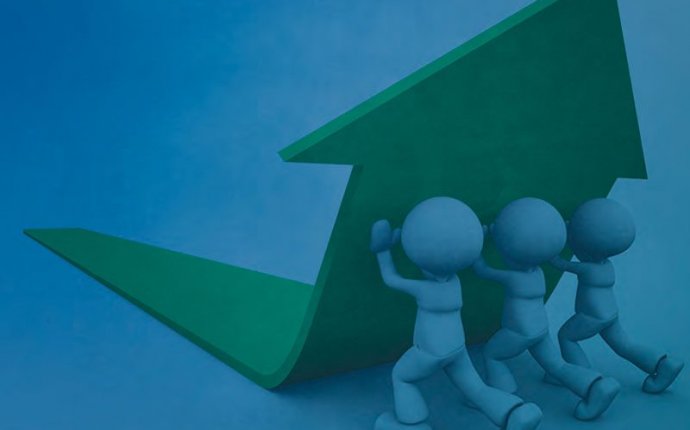 Student motivation research articles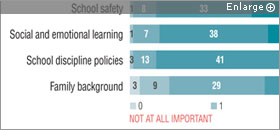 Mr. Muse, who worked at other college-preparatory schools before founding Venture Academy, said he and other administrators have been disappointed when their efforts to academically prepare students for college fell apart when students had to study and keep organized on their own. "I'd sent enough kids to high school and college from 'no excuses' schools that I knew there was a gap there in social skills, " Mr. Muse said.
"I had a lot of kids who foundered, " he added. "When the really intense guidance and scaffolding [from high school] stopped, they really foundered."
At Venture, educators, including working business people, teach students how to use what they learn to invent new products and services and develop their own businesses. Educator and technology business owner Eric Nelson said this sort of educational "tinkering" can make students' learning more relevant and encourage them to learn more on their own.
A 2013 CEP analysis found four academic mindsets that contribute to a student's motivation: belief in the student's own competence; ownership of his or her learning; interest in the subject or at least understanding of the value of learning it; and a feeling of social relatedness to the school and community.
"It's been demonstrated again and again that academic mindsets are real things and they do have a significant effect on students' achievement, " said Camille A. Farrington, the lead researcher for the Chicago Postsecondary Transition Project at the University of Chicago Consortium on Chicago School Research.
Context for Learning
The more students feel capable and in control of their own learning, for example, "the harder they work, the better they do, and the higher grades they receive, " she said. "It's a feedback loop. Students are constantly in the process of either getting confirmation of the mindsets they already hold or their mindsets are being changed for the better or for the worse based on their interactions with people in the school environment."
Schools across the country are also trying to motivate students by providing direct cash incentives to graduate, pitching ways they can help their families and communities through their own academic success, and leveraging groups of peers to push each other toward graduation.
"People often ask, 'Can motivation be taught? Is that subject to intervention?' I think certainly yes, in the context of a class where what the teacher is doing is building internal motivation. It may be short-lived or context-dependent, but at least some part of it spills over and becomes generalizable to things like graduation, " said Thomas J. Kane, a professor of education and economics at the Harvard Graduate School of Education. "A great school experience" is "when you've had enough exposure to teachers who are great at cultivating motivation, it becomes second nature in students."
Venture Academy, the Minneapolis charter school, is trying to create an environment that gets students planning their own high school and college careers. The school primarily serves those who previously performed below the district average in reading and mathematics and those considered at risk of dropping out in high school.
Mr. Muse and other staff members at the school admit it has been a matter of trial and error for teachers and administrators trying to help students become more active in their own learning while also catching up those who arrive several grade levels behind in reading, math, and other subjects.
"Motivation skills can be taught; The behaviors associated with motivation can be taught, " said David Levin, a co-founder of the Knowledge Is Power Program, or KIPP, charter network, which is not connected to Venture. "[Educators] are building a research base about how you teach those."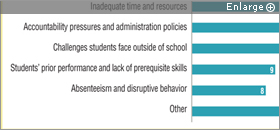 KIPP's network has been experimenting with ways to build and measure so-called grit, or students' internal motivation and perseverance.
'Dark Side' of Motivation
At the same time, researchers and policymakers are starting to see unintended consequences from the rising prominence of measures of internal motivation, such as grit ratings.
In responses to an open-ended survey question, teachers and school-based administrators who are registered users of the Education Week website, described the greatest challenges they face in engaging and motivating students. An analysis of responses indicates that lack of parental support and student apathy were the most commonly cited obstacles.
"There is a risk that poorly informed educators or parents could misuse the idea and … could overattribute students' poor performance to a lack of grittiness without considering that critical supports may be lacking in the environment, " cautioned Nicole Schectman and other researchers from SRI International in a study for the U.S. Department
of Education's office of educational technology that discusses both the potential and the "dark side" of efforts to improve student motivation.
Separate studies by Stanford University psychologist Carol S. Dweck, Harvard University economist Roland G. Fryer Jr., and others, have found short-term efforts to motivate students to meet external goals, such as providing cash or prizes for behavior or improved test grades, could damage their motivation in the long term.
As schools work to motivate students, teacher Joey Weinstein warned that they should be careful to help students distinguish simple enthusiasm from true academic drive.
Mr. Weinstein, an upper-grades English teacher at Da Vinci Science High School in Los Angeles, created a two-year curriculum in which students learned to research colleges, practice application essays and resumes, and eventually apply to multiple colleges. Last year, nearly all the class of 2013—about half of whom would be first-generation college-goers—were accepted to universities.
Injecting Realism
Yet in follow-up interviews, Mr. Weinstein found that many students still didn't continue to college, or opted for local community colleges over larger state and other schools where they had been accepted. He also found that students excitedly applied to out-of-state schools during class, but didn't consider the realities of leaving family, paying higher tuition, or even simply moving from Southern California's endless summer to the harsh winters of northern campuses.
Their responses persuaded Mr. Weinstein to overhaul the school's college-preparation courses to make students more realistic about their goals after high school and how they planned to achieve them.
venture crowdfunding
computer science degree
google suite for education
ifundwomen campaigns
captable
world entrepreneur day
online education
crowdfunding websites for nonprofits
bsc degree
pg diploma courses
business funding sites
entrepreneur ideas for women
17 goals
teacher aide
co education
sdg list
yg crowdfunding
liberal education
drivers ed
teacher training course
most valuable startups
entrepreneurial decision process
manual handling course
dave mcclure
education recruitment
canadian entrepreneurs
indiegogo campaign
milaap company
enterprise mentor
go fund me crowdfunding
Source: www.edweek.org